ONLINE EARNING
Every person of country of the world want to earn online but they don't know how to earn online. Some people try to learn by social media or websites but they can not learn properly. www.earnonline.com provide all possiable methods through which you can earn online properly. This website privides learning metarial of Online earning.
It is truth and dream of every person of the world that He / She earn online and earn lot of money in a day and there is no matter where he / she live in the world. Although there are many different easy ways to earn online at the Home place. The internet provide some of popular website to earn online by skill, by teaching, by selling product, articles etc. To earn online you have need a computer and an internet connection. The mostly population of Pakistan don't know about the legal ways of online earning. They waste their time in illegal and fraud advertisements. This website explains legal ways of online earning through which you can adopt a legal way of online earning for you.
1. Earn By Google Adsence .
What is Google AdSense and how does it work?
AdSense is an ad network that connects publishers and advertisers. Publishers connect their websites to the ad network, thereby allowing advertisers to bid for displaying their ads on those websites. If a website visitor clicks or views an ad, the publisher gets paid a specific portion of the advertiser's bid for the ad. Google takes the difference as the fee..
AdSense, at its core, offers webmasters a simple way to earn from their sites. Based on my own experiences, here's a distilled guide on how it works and some real-life scenarios to help you understand its potential better:
Earning Through Clicks and Impressions: AdSense essentially allows you to tap into Google's vast advertising network. Here's how it benefited me: On my website, which is related to tech reviews, I started placing targeted Google ads. Not only did I earn every time someone clicked on those ads, but I also garnered some income from mere ad impressions. It's essential, though, to have decent traffic for this. Without visitors, your ads are like billboards in a deserted town.
Payment Threshold: My first month with AdSense was exciting! I earned around $45. However, I quickly learned about the $100 threshold. It took me another month and a half to hit that mark. The good thing? I didn't lose my initial $45. It rolled over to the next month, and I received my combined earnings once I crossed the $100 mark.

Free and Versatile: One thing I truly appreciate about AdSense is its flexibility. I didn't have to shell out any money to join, and the platform allowed me to display ads across my multiple blogs using a single account. Moreover, I was able to extend my monetization strategy to my mobile site and even on my YouTube channel.
Relevance: A friend of mine, who runs a gardening blog, once complained about ads not resonating with her audience. When she switched to AdSense, the ads became more relevant, potentially enhancing user experience and her earnings. It's almost like having a marketing partner who understands your audience!
Starting Small or Large: Whether you're just beginning or have an established website, AdSense fits in perfectly. I started monetizing my site right from its infancy. A colleague, on the other hand, incorporated AdSense into her five-year-old travel blog and saw a decent uptick in revenue. Read More . . .


2. Earn By youtube .



What is Youtube and how does it work?



YouTube stars are today's self-made celebrities—people who have earned an audience by creating video content geared toward teaching, entertaining, reviewing, and being awesome on the web.

Making money on YouTube might not be your reason for starting a channel, but the opportunities to earn are a pleasant surprise once you realize how many of them there are. Luckily, there are some creative avenues if you want to learn how to make money on YouTube.

Your audience might unlock your YouTube channel's earning potential, as is often the case with Instagram influencers or bloggers, but it's the creation of multiple revenue streams, through side hustles or businesses, that helps you make money.

How to make money on YouTube

1. Join the YouTube Partner Program

The first revenue stream you'll likely explore is ads. Whether you want to earn money on YouTube without creating videos or as a content creator, joining the YouTube Partner Program (YPP) and setting up monetization is a vital step.

You'll have to agree to follow all of YouTube's monetization policies and live in a country or region where the YPP is available. Then, you can apply for monetization once you hit 1,000 subscribers and 4,000 watch hours over the past year, or 1,000 subscribers with 10 million valid public Shorts views within the past 90 days.

Here's how to enable monetization on YouTube: Read More . . .



3. Earn By Affiliate Marketing .




What is Affiliate Marketing and how does it work?



Affiliate marketing appeals to businesses because it enables them to meet their marketing goals at a low cost. It benefits affiliates by offering them the opportunity to make passive income. Generating affiliate income requires developing a platform and building an online audience.

Affiliate marketing helps you earn money online by promoting other people's products and services. It is a great way to generate passive income after the initial effort of getting people to see your affiliate offers.
I know from experience that beginners find it challenging to understand how to make money from affiliate marketing. There are so many resources on the Internet about the topic, and people making all types of claims (how to make money while you sleep with affiliate marketing – is a popular one), which creates a big confusion.


But it doesn't have to be this way. Affiliate marketing is a great way to make money online, and it's for real provided that you follow the right strategy.
In this post, I'll give you the exact steps to follow to succeed with affiliate marketing and start making money. It's not a get-rich-quick scheme, and it won't happen overnight, but for sure, it's the best approach, and it works. 30% of the income generated from this blog is coming from affiliate marketing revenue and is increasing steadily year by year.
Plus, I'll provide you with several examples of what it takes to make $100 per day with affiliate marketing and how to get that to $1,000 per day
Read More . . .
4. Earn By Article Writing .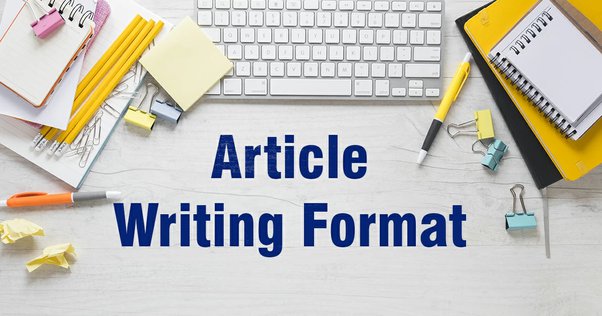 What is Article Writing and how does it work?
An article is a piece of writing written for a large audience. The main motive behind writing an article is that it should be published in either newspapers or magazines or journals so as to make some difference to the world. It may be the topics of interest of the writer or it may be related to some current issues.
Articles can be of several categories and of different genre, articles chiefly revolves around the audience or the readers. Knowing how to write an article has become very competitive and crucial on the internet.
Even though you know article writing and already have a brilliant theme and topic in your mind, you will notice that most of the themes and subjects have been formerly covered by all other internet users.
Then you will have to brainstorm topics and find out something exceptional and engaging which will not only convey a message to your audience but will create a sense of delight and satisfaction in them when they read your article.
One has to follow a few instructions to understand the format of the article writing. Write a brief introduction in a paragraph. Write a body of two to three paragraphs, including all the main content and points of the topic in these paragraphs. Write a short conclusion of the article.
Read More . . .